Zunil Corte & Leather Duffle Bag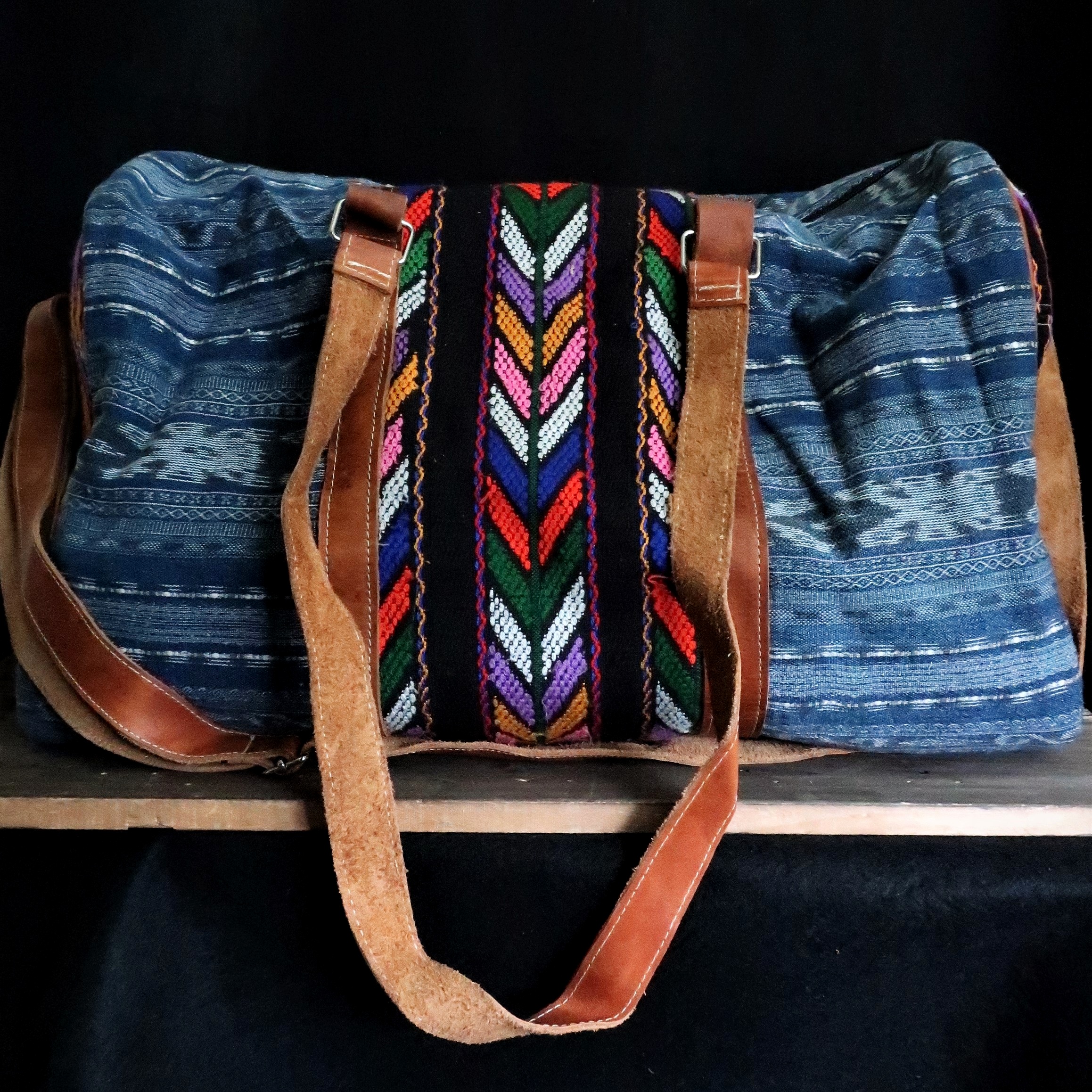 Zunil Corte & Leather Duffle Bag
Travel in style with our roomy Zunil duffle, the perfect carry-all for your vacation essentials! Handmade using beautiful recycled corte fabric and rugged leather, no two bags are exactly alike.
Each bag features a secure zipper closure, a zippered interior pocket, and luxurious leather piping. This eye-catching boho duffle bag measures 20" L x 11.5" H x 10" W. Toting your luggage is a breeze with two suitcase-style leather side straps measuring 34" each and an adjustable leather shoulder strap measuring 50" max.
The Zunil duffle is handmade in a fair trade workshop in the highlands of Guatemala.
sale