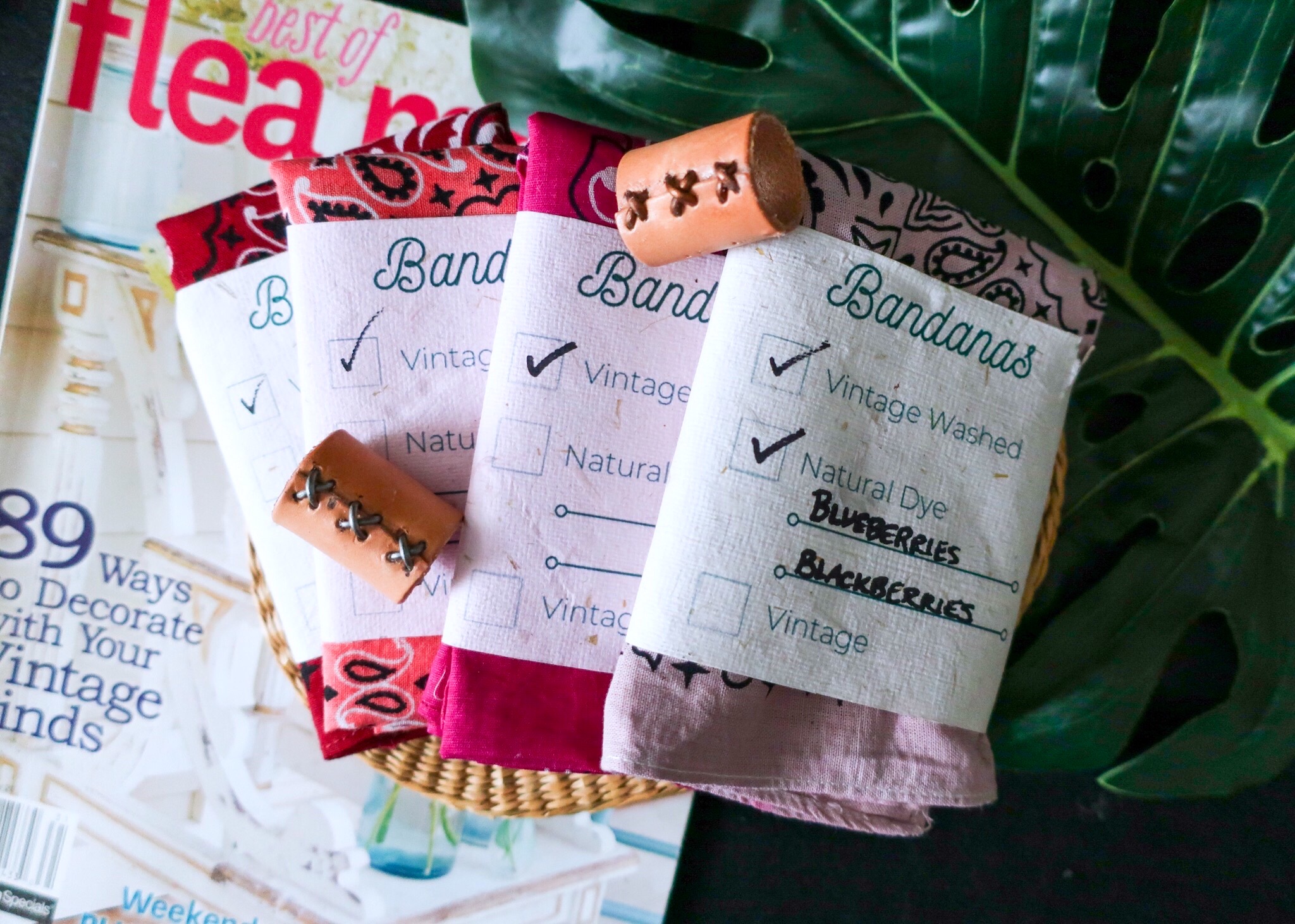 Bandanas
22' x 22" Bandanas vintage washed or naturally dyed or both. Wear a bandana in your hair in a variety of ways or as a scarf with one of our handcrafted leather slides.
Colors (all vintage washed): Pale Lilac (dyed with blueberres and blackberries), Rustic orange (dyed with tumeric and blueberries), Plum, Burgundy, Coral, Navy Blue, and Light Blue.
BUY Both a Slide & a Bandana together for $23.75.